Pravni fakultet Univerziteta u Beogradu i Živko Mijatović and Partners, organizovali su konferenciju o pravu intelektualne svojine 6. aprila 2023. godine u jedinstvenom ambijentu atrijuma Jugoslovenske kinoteke u Beogradu.
Susret je okupio sve koji su imali želju da čuju i učestvuju u dijalogu o aktuelnim temama iz oblasti pravne zaštite intelektualnih dobara – profesore prava, advokate, sudije i predstavnike nosilaca prava intelektualne svojine.
Događaj je sadržao četiri panela:
Postupci zbog povrede prava intelektualne svojine – osvrt na probleme iz prakse;
Novi Zakon o žigovima – iskustva u primeni tri godine kasnije;
Prava intelektualne svojine i digitalna imovina;
Prava intelektualne svojine i industrija video-igara.
Posetioci konferencije imali su priliku da čuju paneliste sa različitim iskustvima u izloženim oblastima, kao i da aktivno učestvuju u diskusiji.
Snimak cele konferencije možete pogledati na ovom linku.
Agenda konferencije: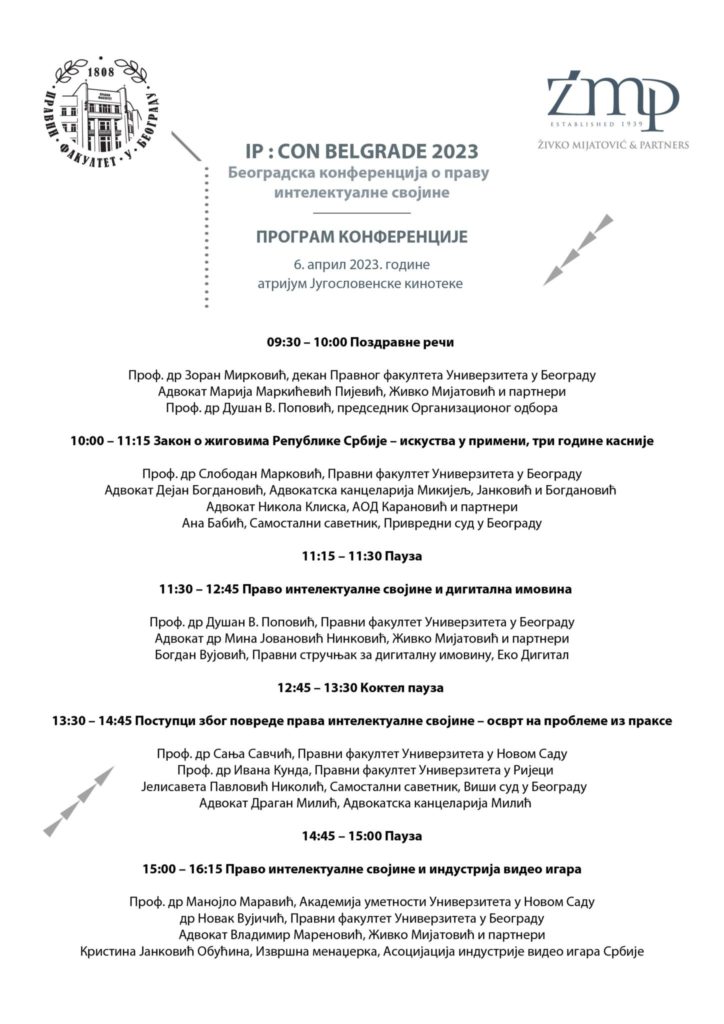 Fotografije sa događaja: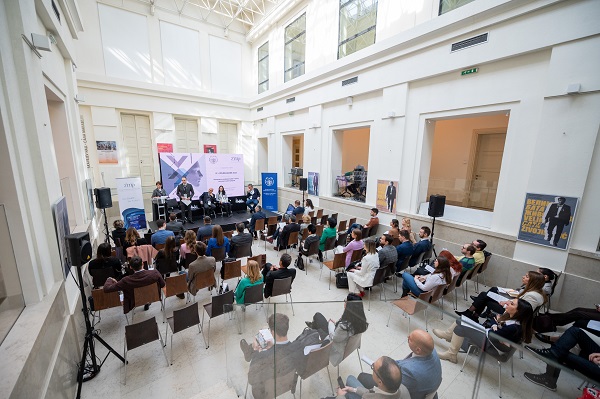 Autor fotografija Stefan Simonović
This text is for informational purposes only and should not be considered as legal advice. Should you require any additional information, feel free to contact us.