We are pleased to announce that two ZMP's Team members are recognized by the 2021 edition of WIPR Leaders:
Djura Mijatovic – Managing Partner
Vladimir Marenovic – Senior Associate
You can find more information in this link: http://bit.ly/WIPRLeaders21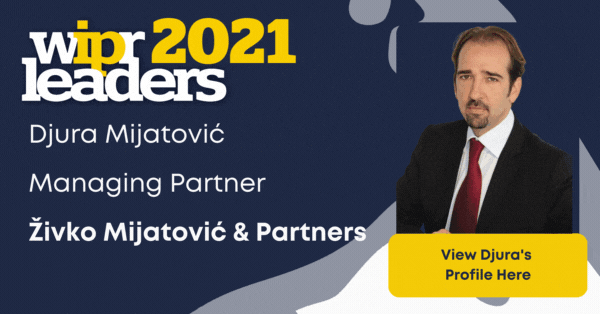 Djura Mijatović is a managing partner at Živko Mijatović & Partners (ZMP) and his practice focuses on all areas of IP rights. He is a qualified Barrister at Law and European trademark and design attorney. For over 20 years he has specialised in protection and enforcement of trademarks in Central and Eastern Europe as well as in the EU and oversees the work of the whole network of ZMP offices throughout Europe.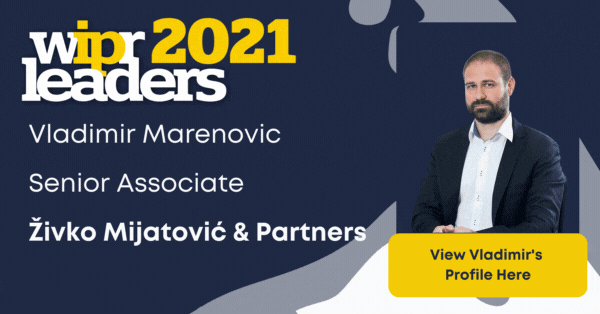 Vladimir Marenovic is a patent and trademark attorney in Zivko Mijatovic & Partners' Serbia office. He obtained his LLM from the University of Belgrade and focuses his practice on all matters related to copyright, trademarks, designs, domains and unfair competition. Marenovic is one of the creators of the firm's anti-counterfeiting strategy for the Balkans and is head of the firm's legal department. He is a member of INTA and is an arbitrator before the Serbian Chambers of Commerce for domain disputes.
About WIPR Leaders 2021
WIPR Leaders is a directory of some of the world's most talented IP lawyers. Entry into this year's edition is a testament to the tenacity of practitioners providing the highest quality services during an extraordinary year. Featuring more than 1,000 professionals from 68 countries, WIPR Leaders 2021 offers a list of go-to contacts from Argentina to Vietnam. Dotted throughout the directory are useful country guides, written by senior IP leaders in Taiwan, Sweden and India, among others.
Following a lengthy and detailed research process conducted over several months, WIPR is confident that this is the best place to find your next reliable external counsel, wherever you need to operate.