Zivko Mijatovic & Partners was awarded "Firm of the Year 2017 – Eastern Europe" title by the Managing Intellectual Property magazine.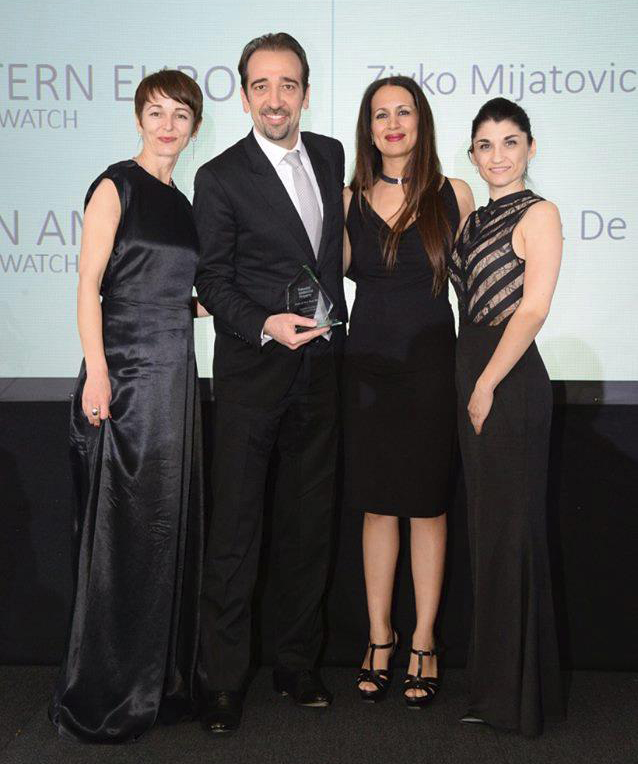 The 12th Annual Global IP Awards recognize the outstanding achievements in the past 12 months. Researcher analysts looked for distinctive work highlights, especially significant client matters, and other notable achievements or activities including business growth. For more information on the award please see http://www.managingip.com.
The ZMP team delighted to receive the award during the ceremony at London Savoy Hotel.
Zivko Mijatovic and Partners has already been ranked top tier by Chambers & Partners and World Trademark Review (WTR) 1000 in 2017 as well as for consecutive years in the past.