We are proud to announce that ZMP has, once again, been recognized by the WTR 1000. With the addition of our newest office in Poland, ZMP's recognition now spans across eleven jurisdictions in Central-Eastern Europe: Albania, Bosnia, Bulgaria, Croatia, Czech Republic, Poland, Romania, Serbia, Slovakia, Slovenia and Spain.
The following ZMP professionals were included as recommended individuals in the IP sphere: Djura Mijatovic (Serbia), Dolores Cañadas (Spain), Ivana Bajic (Serbia), Ivana Sarlija (Croatia), Luka Jelcic (Croatia), Metka Malis Furlan (Slovenia), Monica Novac (Romania), Tsvetomira Vasileva (Bulgaria), Vladimir Marenovic (Serbia).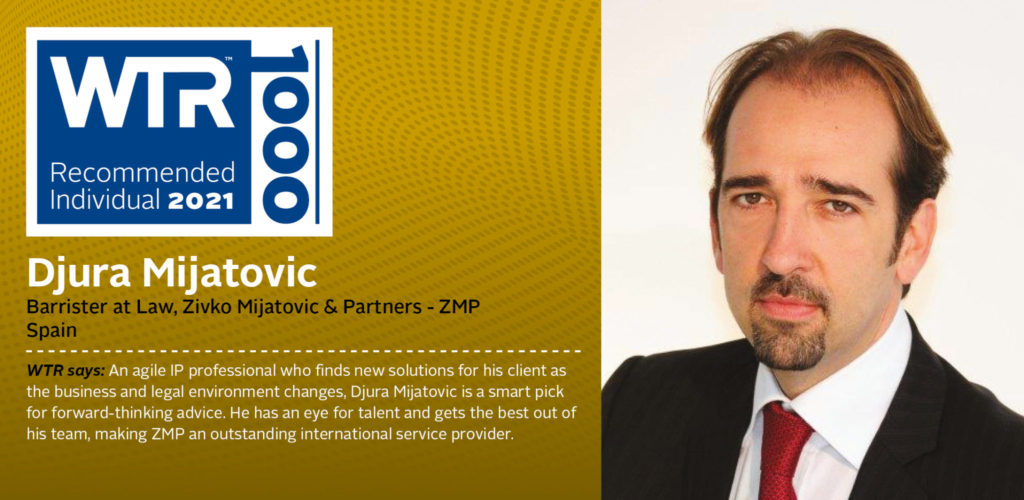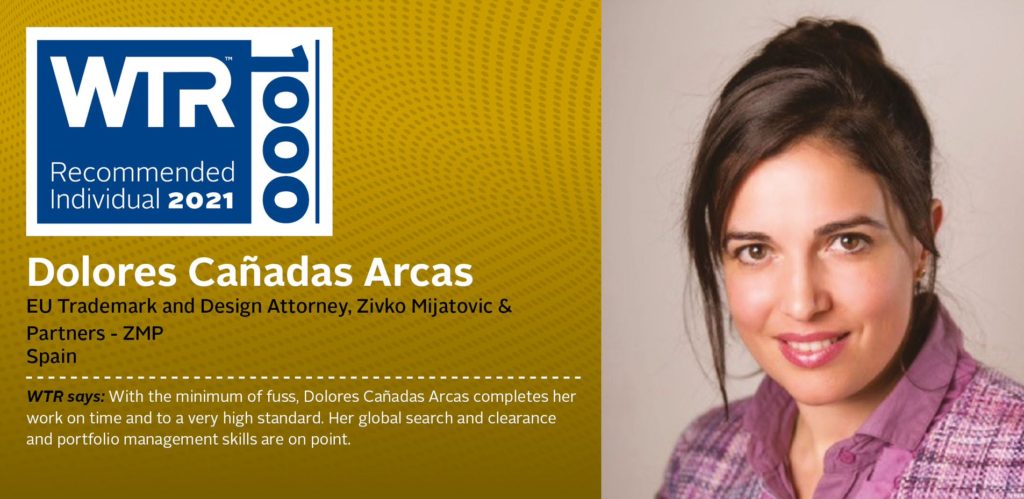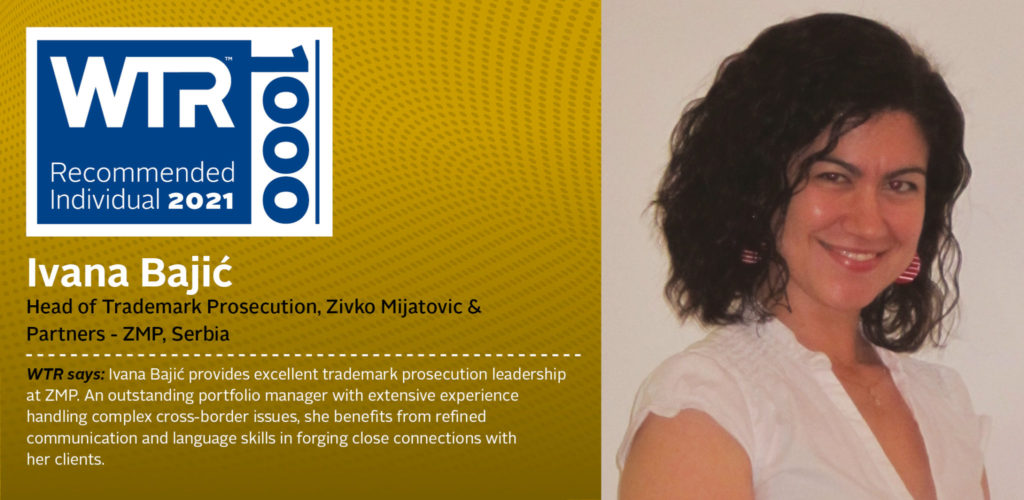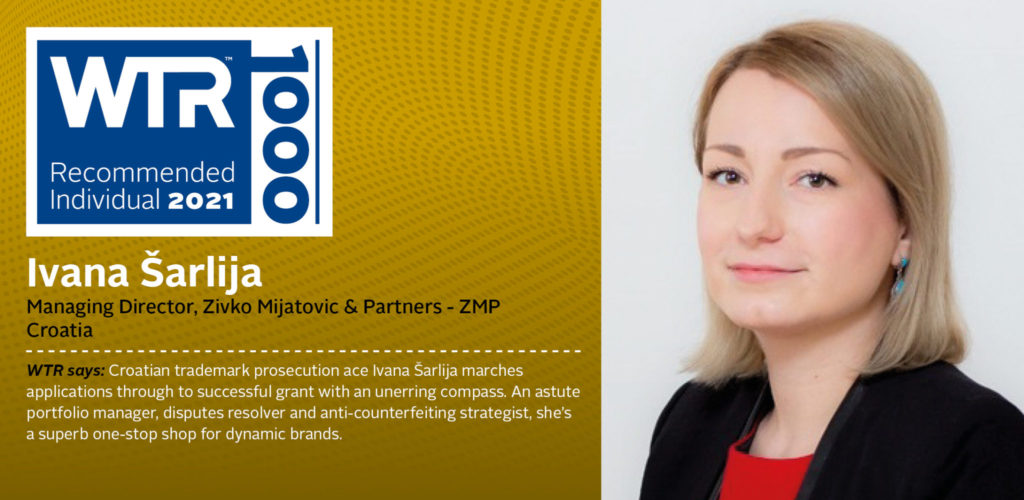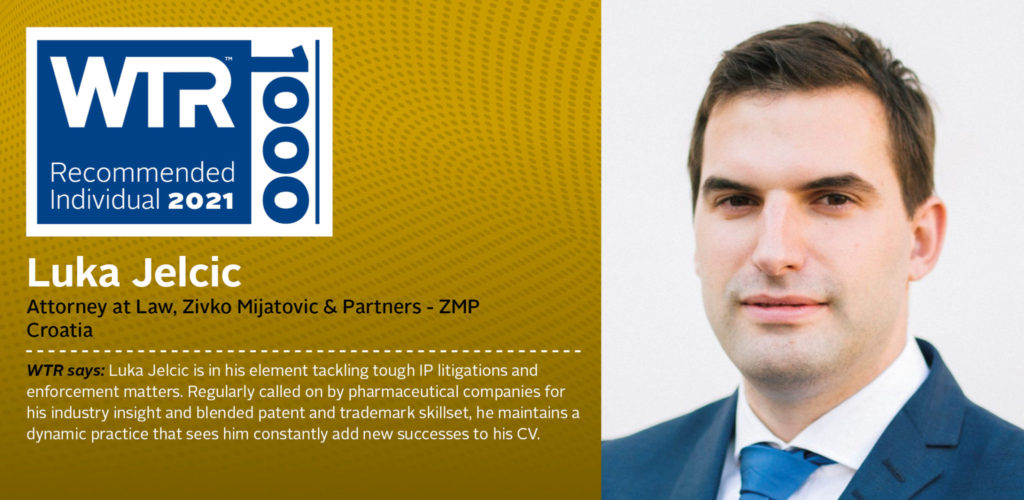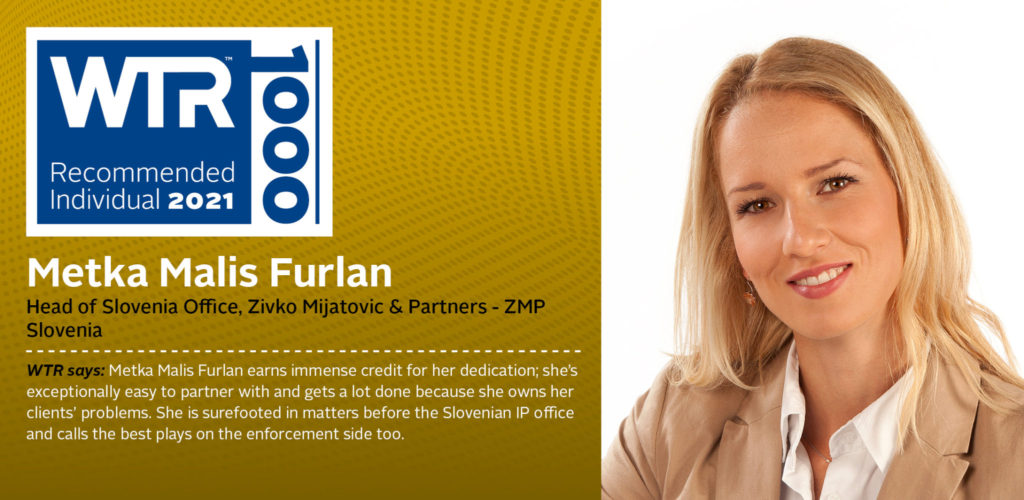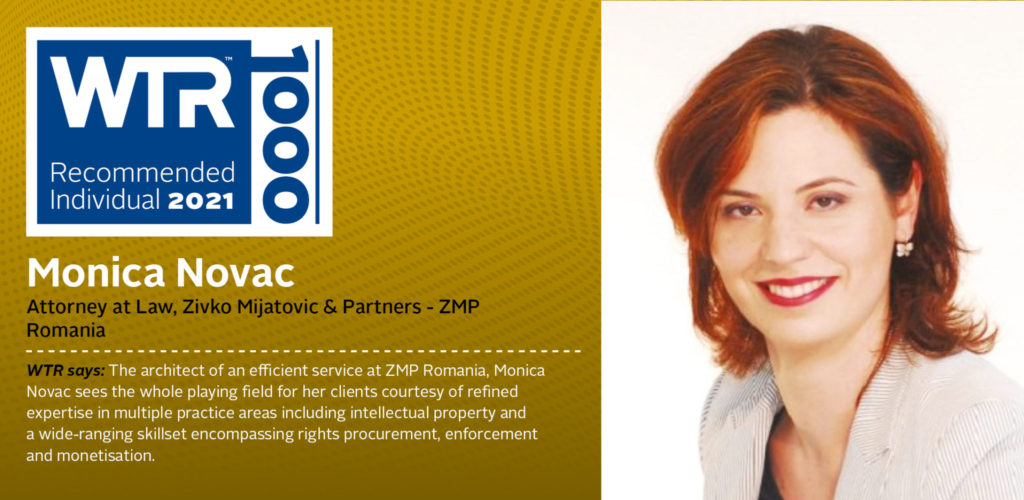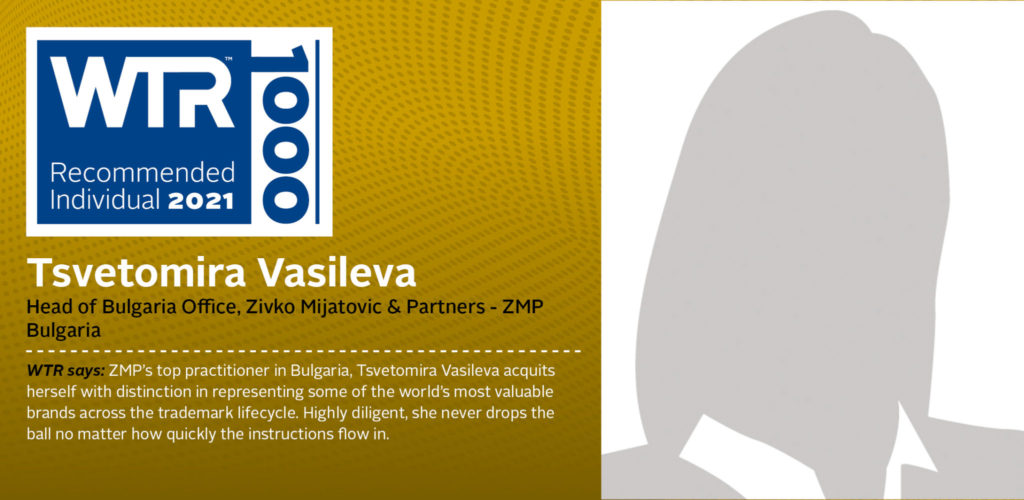 A big thank you to all our Clients and Colleagues who recommended and supported us!
For more information, please visit: Živko Mijatovic & Partners | World Trademark Review